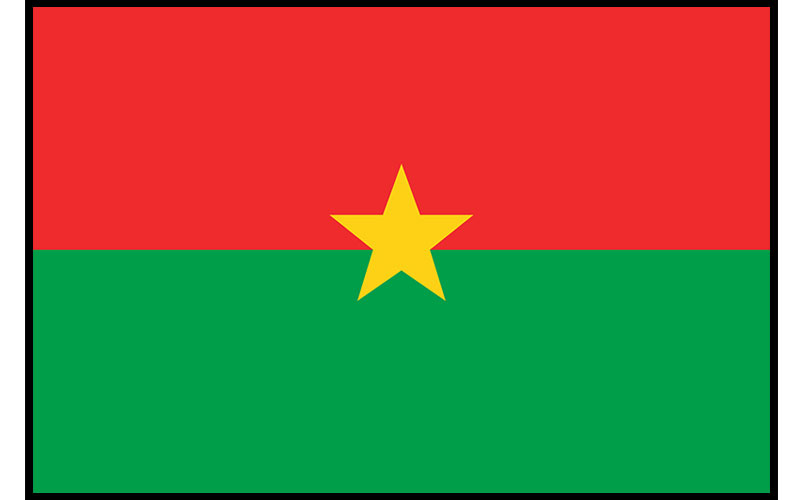 Principal Government Officials
President: Blaise Compaore
Prime Minister: Tertius Zongo
Fun Facts
It was formerly known as Upper Volta and adopted its current name after it gained its independence from France August 5, 1960.
The official language is French since Burkina Faso was colonized by France. Other languages spoken include Mòoré, Gourma, Fulfulde, Dioula, Tamasheq.
Burkina Faso has a population of 16.3 million.
The Mossi is the largest ethnic group in Burkina Faso.
Want to speak a little Mòoré? "Yam Kibaré?" (How are you?) And your response: "Laafi Bala, La Yamba?" (I am fine and you?)
Gold is Burkina Faso's main export, followed by cotton and animal products.
About 80% of the population relies on subsistence agriculture.
Burkina Faso is home to 60 different ethnic groups, each with their own variety of folk music.