Led by a chairman of the AU who is a head of state, currently President Abdel Fattah el-Sisi of Egypt. Reporting to the heads of states is the chairman of African Union Commission. Membership is the 55 African heads of State below is the African Union Commission this is lead by a chairman. Under the commission, we have 8 commissioners (listed below) Under that we have several organizations that all report to the African commission chair – Pan African Court, NEPAD.
For More Information Visit: https://au.int/
Commissioner for Peace and Security
Smail Chergui, Algeria (re-elected in January 2017)
Commissioner for Political Affairs
Minata Samate Cessouma, Burkina Faso (elected in January 2017)
Commissioner for Infrastructure and Energy
Amani Abou-Zeid, Egypt (elected in January 2017)
Commissioner for Social Affairs
Amira Elfadil Mohammed Elfadil, Sudan (elected in January 2017)
Commissioner for Trade and Industry
Albert M Muchanga, Zambia (elected in January 2017)
Commissioner for Rural Economy and Agriculture
Josefa Leonel Correa Sacko, Angola (elected in January 2017)
Commissioner for Human Resources, Science and Technology
Sarah Mbi Enow Anyang Agbor, Cameroun (elected in July 2017)
Commissioner for Economic Affairs
Victor Harison, Madagascar (elected in July 2017)
The Six Regions of The African Union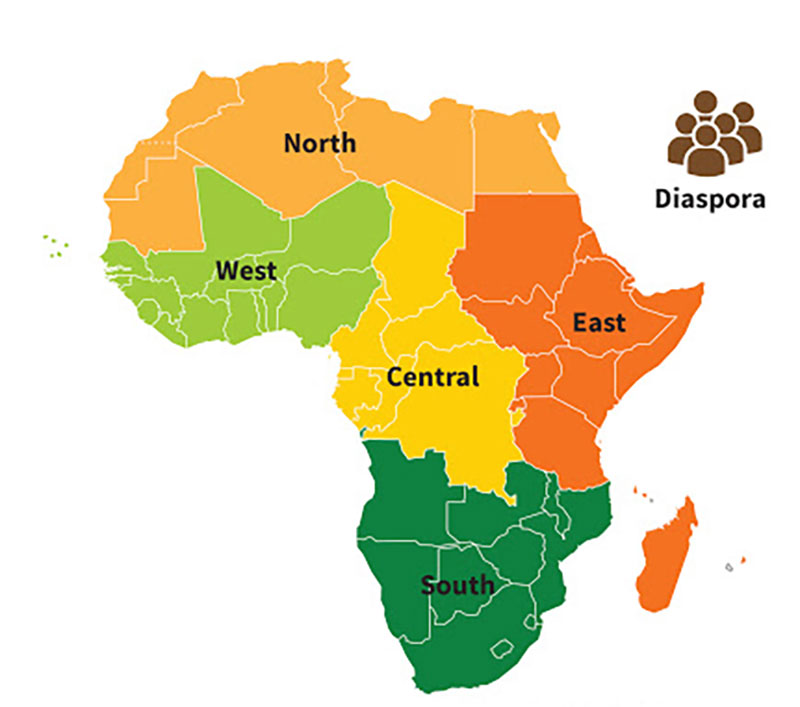 North (7 countries): Algeria, Egypt, Libya, Mauritania, Morocco, Sahrawi Arab Democratic Republic, and Tunisia

South (10 countries): Angola, Botswana, Lesotho, Malawi, Mozambique, Namibia, South Africa, Swaziland, Zambia, and Zimbabwe

West (15 countries): Benin, Burkina Faso, Cabo Verde, Cote d'Ivoire, Gambia, Ghana, Guinea-Bissau, Guinea, Liberia, Mali, Niger, Nigeria, Senegal, Sierra Leone, and Togo

East (14 countries): Comoros, Djibouti, Ethiopia, Eritrea, Kenya, Madagascar, Mauritius, Rwanda, Seychelles, Somalia, South Sudan, Tanzania, and Uganda

Central (9 countries): Burundi, Cameroon, Central African Republic, Chad, Congo, Democratic Republic of Congo, Equatorial Guinea, Gabon, and São Tomé and Príncipe

Diaspora (170 million people): People of African origin living outside the continent, irrespective of their citizenship and nationality and who are willing to contribute to the development of the continent and the building of the African Union.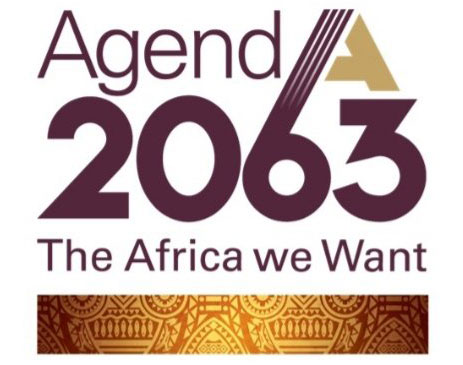 Agenda 2063 is a program that was implemented by Nkosazana Dhlamina Zuma, former African Union Chair. Agenda 23 is the blueprint for Africa's development for the next 50 years beginning 2013.
For More Information Visit: https://au.int/en/agenda2063/overview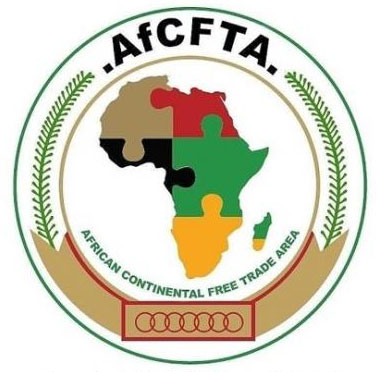 The Africa Continental Free Trade Area (AfCFTA) is a monumental decision that was agreed upon by the African heads of state in April of 2018. When implemented in 2021 all the African countries will go to the world market as one customs union. This is the best thing to ever happen to the continent in history. This decision also marks the beginning of the finishing of the unfinished business of our pan-African fathers, the business that they started back in 1963 when they ended up with a compromised decision which they call the Organization of African Unity (OAU).
Its implementation must be driven by the Africans on the continent and the African diaspora and friends of Africa around the globe. Africa as it stands today does not have the expertise needed to build a sustainable Africa that Africans want. Hence ADDI has called to the African diaspora and friends of Africa to join the movement.
For More Information Vist: https://www.africancfta.org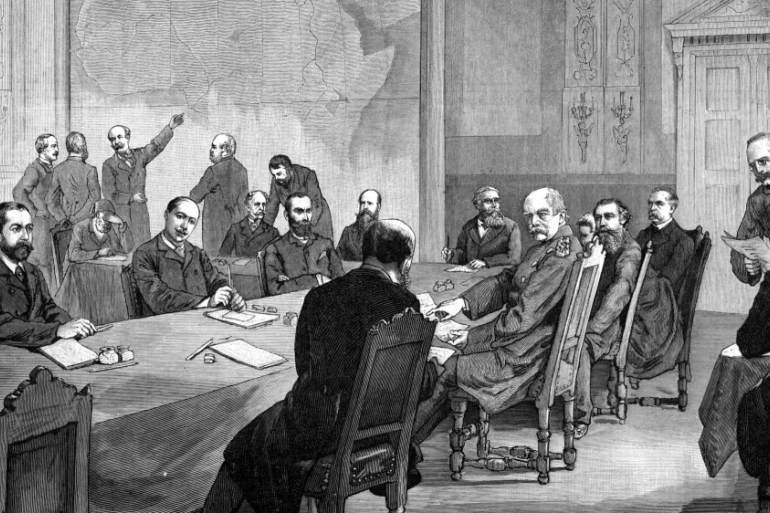 This is a meeting that was held by the colonizers of Africa from November of 1884 to February of 1885. This meeting was held specifically for the colonizers to organize themselves so they can effectively see to it that Africa and her children were forever defeated and dominated. This conference divided the continent into tiny countries whose economies cannot survive on their own.
This was done as a way of crippling economic development through the disruption of trade. The smaller economies were also easy to exploit which was ultimately the colonizer's goal.
Over 130 years later this horrible policy remains in place today. To a great extent, The Berlin Conference is one of the root causes of the challenges that African nations face to this day. Individual African countries have the same sovereignty on the world stage as the larger more powerful western and eastern countries. This leaves African countries at a severe disadvantage when there is no parity when it comes to international trade. If you want to understand Africa, understand The Berlin Conference.
The Pact For The Continuation of Colonization
This is a pact that former French colonies were forced to sign as France was giving them their "independence" from the late 1950s to early 1960s.
Some of the countries such as Algeria had to fight for their freedom from France. The pact For The Continuation of Colonization was responsible for over $500 billion given to France from over 14 of its former colonies. It's a horrendous document that has existed for over 60 years,