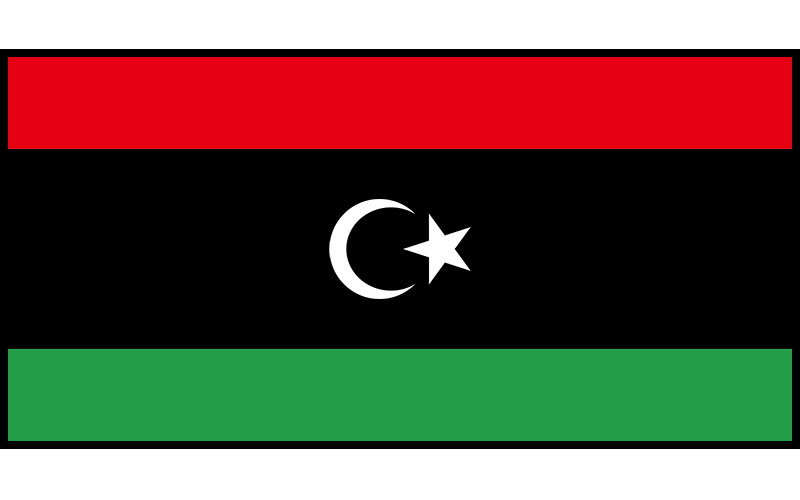 Chairman of the General National Congress: Nouri Abusahmen (2013)
Prime Minister: Abdullah al-Thinni (interim; 2014)
Total area: 679,358 sq mi (1,759,540 sq km)
Population (2014 est.): 6,244,174 (growth rate: 3.08%); birth rate: 18.4/1000; infant mortality rate: 11.87/1000; life expectancy: 76.04
Capital and largest city (2011 est.): Tripoli, 1.127 million
Monetary unit: Libyan dinar
National name: Al Jumahiriyah al Arabiyah al Libiyah ash Shabiyah al Ishtirakiyah al Uzma
Languages: Arabic (official), Italian, English (all widely understood in the major cities); Berber (Nafusi, Ghadamis, Suknah, Awjilah, Tamasheq)
Ethnicity/race: Berber and Arab 97%, Greeks, Maltese, Italians, Egyptians, Pakistanis, Turks, Indians, Tunisians
Religion: Muslim (official; virtually all Sunni) 96.6%, Christian 2.7%, Buddhist 0.3%, Hindu <.1, Jewish <.1, folk religion <.1, unafilliated 0.2%, other <.1
National Holiday: Revolution Day, September 1
Literacy rate: 89.5% (2010 est.)
Economic summary: GDP/PPP (2013 est.): $73.6 billion; per capita $11,300. Real growth rate: -5.1%. Inflation:3.2%. Unemployment: 30% (2004 est.). Arable land: .99%. Agriculture: wheat, barley, olives, dates, citrus, vegetables, peanuts, soybeans; cattle. Labor force: 1.644 million; agriculture 17%, industry 23%, services 59% (2013 est.). Industries: petroleum, iron and steel, food processing, textiles, handicrafts, cement. Natural resources: petroleum, natural gas, gypsum. Exports: $38.45 billion (2013 est.): crude oil, refined petroleum products, natural gas. Imports: $27.13 billion (2013 est.): machinery, transport equipment, semi-finished goods, food, consumer products. Major trading partners: China, Italy, Germany, Spain, Turkey, France, China, Tunisia, Egypt, Syria, South Korea (2012).
Communications: Telephones: main lines in use: 814,000 million (2012); mobile cellular: 9.59 million (2012). Broadcast media: state-funded and private TV stations; some provinces operate local TV stations; pan-Arab satellite TV stations are available; state-funded radio (2012) . Internet Service Providers (ISPs): 17,926 (2012). Internet users: 353,900 (2009).
Transportation: Railways: 0 km. Roadways: total: 100,024 km; paved :57,521490 km; unpaved: 42,810 km (1999 est.). Waterways: none. Ports and terminals: Marsa al Burayqah (Marsa el Brega), Tripoli. Airports: 146 (2013)
Fun Facts
It is one-sixth larger than Alaska.
In Libya's entire history, it only had one King. King Idris reigned from 1951 until he was overthrown by Colonel Gaddafi (also spelled Qadhafi) in 1969
Libya is home to the largest proven oil reserves on the African continent. It makes a major contribution to the world's supply of sweet, light crude.
Libyan capital city Tripoli is also known as the Mermaid of the Mediterranean for its turquoise waters and whitewashed buildings.
Libyans are warm and welcoming people. When greeting another, they shake hands and maintain the handshake as long as the verbal greeting is on-going.
Popular sports in Libya are soccer, chariot races, and camel racing.
The people drink green tea after they eat to aid digestion. Tea and coffee are favorite beverages.
Libyan tea is thick and like black syrup.