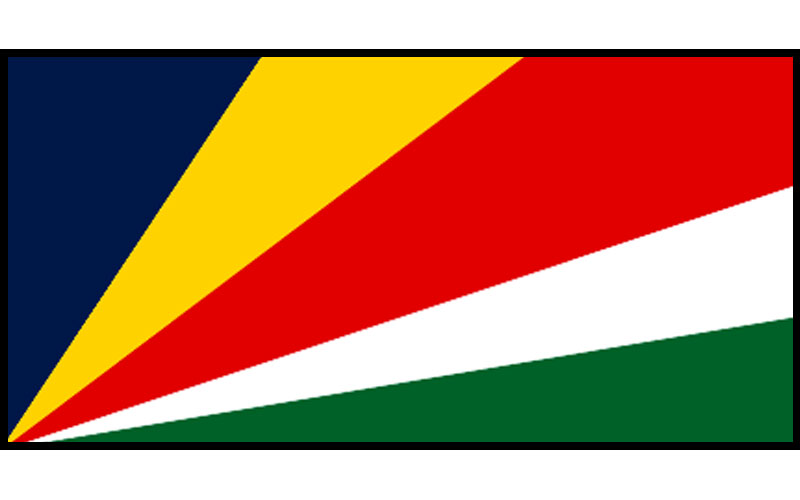 President: James Michel (2004)
Total area: 176 sq mi (456 sq km)
Population (2014 est.): 91,650 (growth rate: .87%); birth rate: 14.54/1000; infant mortality rate: 10.77/1000; life expectancy: 74.25.
Capital and largest city (2011 est.): Victoria, 27,000
Monetary unit: Seychelles rupee
Languages: Seychellois Creole (official) 89.1%, English (official) 5.1%, French (official) 0.7%, other 3.8%, unspecified 1.4% (2010 est.)
Ethnicity/race: mixed French, African, Indian, Chinese, and Arab
Religions: Roman Catholic 76.2%, Protestant 10.6% (Anglican 6.1%, Pentecostal Assembly 1.5%, Seventh-Day Adventist 1.2%, other Protestant 1.6), other Christian 2.4%, Hindu 2.4%, Muslim 1.6%, other non-Christian 1.1%, unspecified 4.8%, none 0.9% (2010 est.)
Literacy rate: 91.8% (2011 est.)
Economic summary: GDP/PPP (2013 est.): $2.404 billion; per capita $25,900. Real growth rate: 3.3%. Inflation: 4.3%. Unemployment: 2% (2006 est.). Arable land: 2.17%. Agriculture: coconuts, cinnamon, vanilla, sweet potatoes, cassava (manioc, tapioca), copra, bananas; poultry; tuna. Labor force: 39,560 (2006); industry 23%, services 74%, agriculture 3% (2006). Industries: fishing, tourism, processing of coconuts and vanilla, coir (coconut fiber) rope, boat building, printing, furniture; beverages. Natural resources: fish, copra, cinnamon trees. Exports: $516.7 million (2013 est.): canned tuna, frozen fish, cinnamon bark, copra, petroleum products (reexports). Imports: $846.4 million (2013 est.): machinery and equipment, foodstuffs, petroleum products, chemicals, other manufactured goods. Major trading partners: UK, France, Italy, Japan, Spain, Saudi Arabia (2012).
Member of Commonwealth of Nations
Communications: Telephones: main lines in use: 28,900 (2012); mobile cellular: 138,300 (2012). Radio broadcast stations: AM 1, FM 1 (2007).Television broadcast stations: 1. Internet Service Providers (ISPs): 247 (2012). Internet users: 32,000 (2008).
Transportation: Railways: 0 km. Highways: total: 508 km; paved: 490 km; unpaved: 18 km (2010). Ports and harbors: Victoria. Airports: 14 (2013).
Fun Facts
Seychelles was once a pirate hideout, in particular, Anse Forbans (Pirate's Cove) on Mahé and Côte d'Or on Praslin
The native Coco de Mer, also known as the sea coconut or double coconut, produces the heaviest (about 15kg) and largest seed in the world.
Breadfruit is very popular on the Seychelles and can be eaten in a variety of ways from fried to boiled.
James Bond author Ian Fleming visited Seychelles in 1958 looking for adventure and inspiration for his then-latest collection of stories, For Your Eyes Only.
If you go diving or snorkeling lookout for angelfish, butterflyfish, squirrelfish, and soldierfish – magical!
Seychelles competed at every Olympics since 1980, except Seoul 1988, but has won no medals.