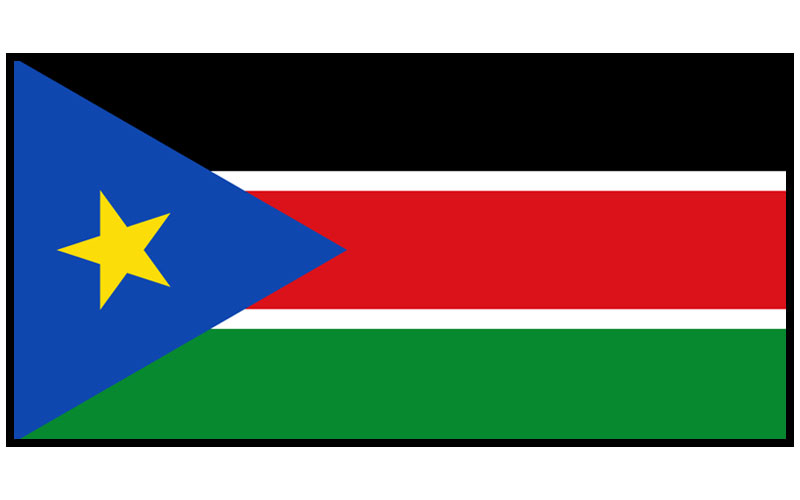 Capital and largest city: Juba
Official languages: English
Recognized national languages: BariDinkaLuoMurleNuerZande and around 60 other languages
Spoken languages: Juba, Arabic, English, Bari, Dinka, Luo, Murle, Nuer, Zandevarious others
Demonym(s): South Sudanese and Nilotic
Government Federal presidential constitutional republic
President: Salva Kiir Mayardit
Vice President: James Wani Igga
First Vice President: Taban Deng Gai
Total Area: 619,745 km2 (239,285 sq mi) (41st)
Population 2016 estimate: 12,230,730
GDP (PPP) 2018 estimate: $18.435 billion
Currency: South Sudanese pound (SSP)
Fun Facts
South Sudan is the world's newest country.
Nimule, the small but breathtaking national park in South Sudan was home to the now-extinct white rhino
One of the most important forms of cultural expression among non-literate groups in South Sudan is oral tradition.
Traditional dress varies throughout South Sudan and among ethnic groups. Because of the hot climate, clothing tends to be loose-fitting and of light material.